Other Services
Other services that Break for Ball can provide include:
Nutritional Advice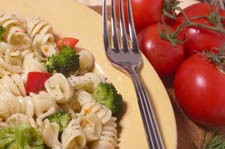 With the difference between winning and losing sometimes being a fraction of a second, nutrition could be the deciding factor.
Receive a 45 minute seminar from an expert in the field of Sports nutrition. He/She will provide the group with sample dietary plans to suit the different needs of the group.

Strength & Conditioning Coaching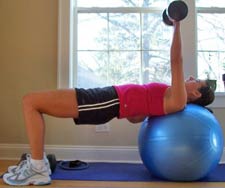 The aim is to provide players and coaches with practical advice on Strength training covering areas such as:
Periodisation of training, Core Stability, Basic Strength Training, Power Movements.
The S & C expert can implement a generic strength programme for your team, if required.
Media Training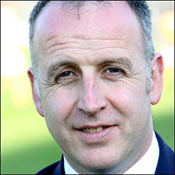 We offer comprehensive media training with the highly skilled Sports commentator Mark
Sidebottom.
"Understanding the media"

- What the media wants from you?
Why should I bother?
How do I use television, radio and the newspapers to my advantage?
Sports Psychology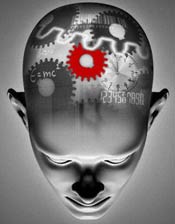 "If you can believe it, the mind can achieve it."
Have a professional in the field of Sport's Psychology come and talk to your team looking at specific areas such as:
Goal Setting for Motivation and Self-Confidence
Imagery & Simulation - Practising in Your Mind
Focus & Flow - How to Achieve Perfect Concentration
Massage Therapy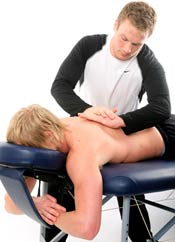 Massage, applied skillfully, is the most effective therapy for releasing muscle tension and is one of the best techniques in the art of injury prevention.
If your team has an important championship game coming up, you may want to access one, two or more of our Massage Therapists as part of your Training Weekend.
Goal-keeping Coach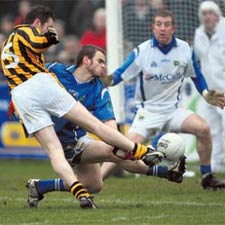 Arguably, the most important position on the team, but one that is so often neglected when it comes to coaching side of things. As part of your Training Schedule, you may want to access one of our specialist Goal-Keeping coaches, to work exclusively with your "Keepers" on areas such as: Kick-outs, the high ball, agility, shot stopping, communicating to the defence.   
Kicking Coach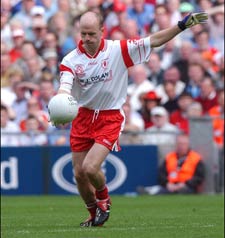 While coaches acknowledge that kicking is a critical part of football, many are uncomfortable teaching it. How many of us have ever had someone look at our kicking technique and tell us what we could be doing better?
Having a good free-taker is critical to the success of ANY team. Does your place kicker have a routine that he or she follows religiously? Our specilaist Kicking Coach can work specifically with your team's Free-Takers, or he can orgainise a complete training session that your whole squad can take part in.